Visual Branding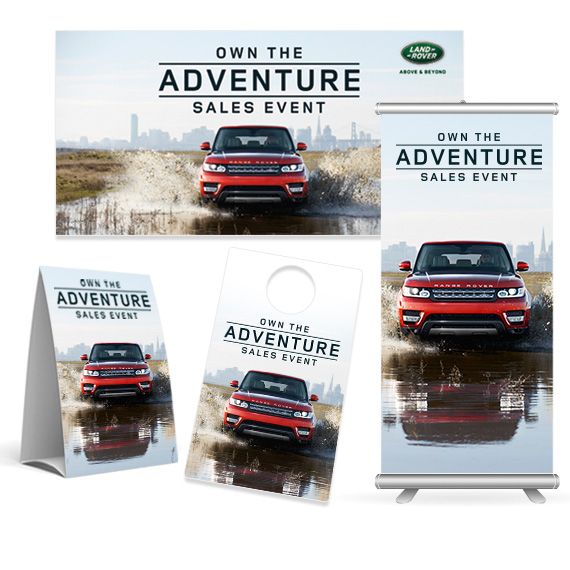 Did you know about 67% of the consumers surveyed said they had purchased a product or service because a sign caught their eye? It's true! (FedEx)
Your visual brand defines you! It's time to bring your brand to life with vivid color displays and your unique personalization, handled by the industry-leading professionals at AMMS. The opportunities are almost endless, as we can provide you with everything from magnets to banners and beyond.
When looking for professional group of marketing services experts, you need someone with large format, point-of-sale printing capability. That's us! We do more than just print, of course, because we understand the value of visual branding and can make your brand come to life through your visual displays. AMMS will provide a complete visual experience for your retail campaign, beginning with a joint brainstorming session to develop a plan and ending in quality printed pieces you are proud to put your brand name on. For your retail environment, our solutions will deliver the quality and impact you are looking for.

Keep your brand name and logo fresh in the mind of customers with a refrigerator magnets, all but guaranteeing a repeat visit.

Taping a sign to your glass is so last century. A window cling is the perfect way to stand out from the competition and look fresh!

Pull-Up Retractable Banners
If you want to display a banner with the flexibility to easily pack it away for another day or location, you want a pull-up, retractable banner. They are ideal for trade shows as well as "limited time only" retail sales.

Table tents are a powerful way for any business to gain attention to what they are trying to say. They will allow you to attract repeat business, promote new items, tease upcoming great sales, and more.

Indoor and outdoor hanging banners are one of the most popular and cost-effective ways to promote your business because of their versatility. And with AMMS, you know the quality will be outstanding.

Attract those passing by and turn them into a full-fledged customer with dye-sublimated flags, designed and printed by AMMS.